Past and Present Projects
I have over the last 20 years been fortunate enough to work with a variety of vessels ranging from 46 feet to over 300 feet. I have also had the opportunity to travel and experience the yachting industry from various geographic regions learning valuable professional and cultural lessons. The application of this knowledge helps me in my daily operations and directly influences my management tactics. I have always enjoyed challenges, and working with diverse groups of people. Below you can see some of the projects I have been associated with in the past. If you have a project you feel I can assist with, please do not hesitate to contact me.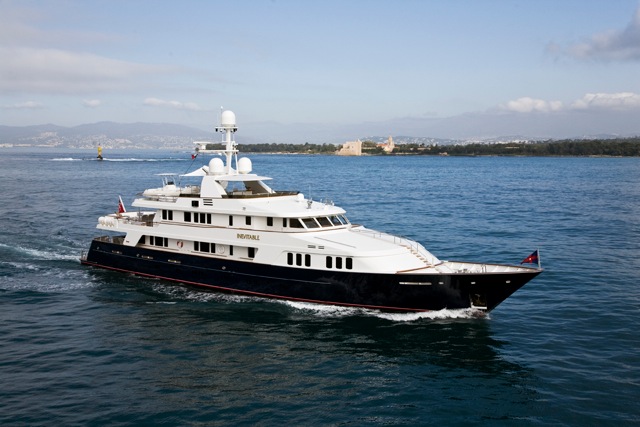 M/Y Inevitable
Under the current command, the M.Y. Feadship Inevitable a ship of 49 meters, which was built in the shipyard DeVries in 1990. The keel was seated how M.Y. Blue Moon (Celeste), before being purchased during the period of construction and renamed My Gaea. The current owner bought it in 2006 and performed a complete renovation of the same in the Feadship shipyard in Maakum. Baptized again in 2008, won the prize Inevitable ® Refurbished Super Yacht of the Year "in 2009, and has provided great entertainment platform for the owner and his friends. The ship haunts the Mediterranean and the Caribbean, and made ??a special trip last summer to U.S. Great Lakes. Inevitable is a real cruise azure waters.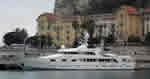 M.Y.Time For Us
Time for Us was originally commissioned as Sea Jewel, hull number 636, in 1987. She built at the world's premiere shipyard Feadship, and has completed acircumnavigation, spending a significant amount of time in South East Asia. Time for Us was actively chartered prior to her present owner, and is currently offered for sale.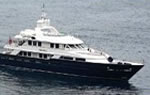 M.Y.Heloval
Built in France in 1999, Heloval was purchased by a pair of Americans that decided to put their personal touches on the boat. I was initially employed to assist in the survey process in the capacity of Owners' representative, and later retained as Project Manager for the refit. The completed refit included various engineering upgrades, including zero-speed stabilizers, complete interior refit, total exterior repaint. She is now back in service and in better than new condition.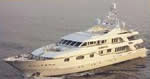 M.Y.Golden Cell
One of the first in a line of successful Golden Series yachts, Golden Cell was being offered for sale when I took command of her. After a brief and effective refit, we chartered throughout the Mediterranean until her eventual sale in the winter of 2006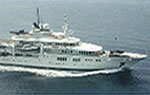 M.Y.Tatoosh
Built by the Kusch Shipyard, Tatoosh is owned by the same person as Charade, and is truly a marvel in engineering. By far the largest yacht I have been associated with, I was fortunate enough to travel with her on a temporary basis for a delivery from the Cayman Islands, through the Panama Canal to her ultimate destination of Tahiti. A mammoth at over 300 feet!

M.Y.Monte Carlo
Built at the famed Amels shipyard, Monte Carlo has always been a very popular charter yacht. Contracted to fully crew and deliver the yacht to Belize in 2005, she performed flawlessly. Monte Carlo remains a favorite choice among charter guests due to her timeless design.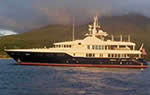 M.Y. DíNatalin IIs
Originally commissioned as Excellence II, DíII was heavily chartered in both the Mediterranean and the Caribbean. A pedigree Feadship, she safely saw 5 trans-atlantic crossings under my command. Our most memorable trip was a charter to Beirut, where one would imagine a red, white and blue American Flagged vessel would raise a few eyebrows.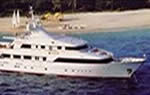 M.Y.Charade
Another classic Feadship, Charade was owned by a well-known computer tycoon. While I was associated with the project we undertook an ambitious 3 month 10,000nm journey that would see us progress up the Amazon River Basin some 2700nm. Transiting the Panama Canal, we arrived to San Diego without incident, a true compliment to the strength and quality of Dutch craftsmanship.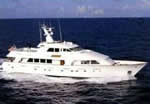 M.Y.Picante
My first yacht command, Picante was built at the Christiansen Shipyard. She was an extremely busy and durable charter yacht. Whilst onboard we completed 6 transatlantic crossings, and she safely saw us through 2 hurricanes. The boat was sold and I was not retained. She remained a busy charter vessel until she grounded and sunk off one of the Balearic Islands.

S.Y.Toto
From the American shipyard of Palmer Johnson, Toto is a fine example of a cruising yacht of her era. It was smooth sailing from Antibes, through the Corinth Canal and throughout the Greek Archipelago where we traveled with the owner in the summer of 1997.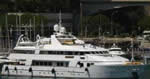 M.Y.Defiance
At 155 feet, she was considered to be a behemoth when commissioned by the Swiftship Shipyard in Louisiana. Heavily chartered for many years, Defiance was a fantastic training ground for what would become a permanent career in the yachting industry.